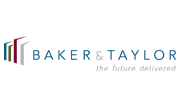 Baker & Taylor Inc. is the world's largest aggregator and distributor of books, digital content and entertainment products. The company leverages its unsurpassed worldwide distribution network to deliver rich content in multiple formats, anytime and anywhere. Baker & Taylor offers cutting-edge digital media services and innovative technology platforms to thousands of publishers, libraries and retailers worldwide. Baker & Taylor also offers industry-leading customized library services and Axis 360, the innovative digital media circulation platform.
---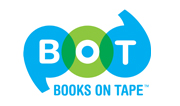 Description: Partnering with libraries for over 35 years, Books on Tape (BOT/Random House), offers the highest-circulating unabridged audiobooks. Our bestselling and award-winning titles are produced in NY & LA studios and read by the finest narrators in the industry.
---
---
---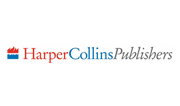 HarperCollins Children's Books is one of the leading publishers of children's books. Respected worldwide for its tradition of publishing quality books for children, HarperCollins is home to many of the classics of children's literature, including Goodnight Moon, Where the Wild Things Are, The Giving Tree, Charlotte's Web, Ramona, Lilly's Purple Plastic Purse, the I Can Read beginning reader series and countless award-winning titles. Imprints include Balzer + Bray, Greenwillow Books, Katherine Tegen Books and HarperTeen. HarperCollins Children's Books is a division of HarperCollins Publishers.
---
Ingram Content Group Inc., is the world's largest and most trusted distributor of books, music and media content. Thousands of publishers, retailers and libraries worldwide use Ingram's fully integrated physical and digital distribution, logistics, and manufacturing solutions to access global consumer demand, and realize the full business potential of book content. www.ingramcontent.com/pages/home.aspx
---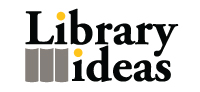 Library Ideas, LLC, a global media company focused on libraries. Our signature products include: Freading eBooks, an easy to use eBook service, Freegal Music streaming 7.5 millions tracks from Sony Music and nearly 30,000 independent labels, and Rocket Languages providing interactive learning for different 12 languages.
---
---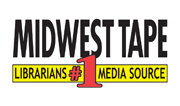 Through quality media products – DVDs, Music CDs and Audiobooks, unmatched customer service and now the introduction of hoopla, a digital media platform featuring state-of-the-art streaming capabilities and user-friendly digital design, Midwest Tape delivers the expertise to help libraries deliver a better customer experience by becoming a more valuable destination of learning, education activity, ideas, enrichment, and enjoyment for their communities.
---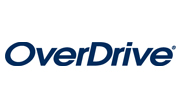 Create your Virtual Branch! OverDrive® enables you to offer bestselling eBooks, audiobooks, music and video—online 24/7—from your library's website. More than 22,000 libraries worldwide rely on OverDrive for the best selection, best service and best user experience. With more than 1,000,000 premium titles available from more than 1,000 publishers, OverDrive has one of the largest catalogs of digital books and more for libraries. Our support for Windows®, Mac®, iPad®, iPhone®, Android™, Sony® Reader, NOOK™ and Kindle®, plus hundreds of other devices makes us the most compatible download service for libraries.
---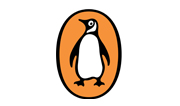 Penguin Group (USA) publishes trade fiction and nonfiction books through a wide range of imprints. Please visit http://us.penguingroup.com for information on our titles, subject catalogs, teacher's guides and upcoming conference schedule. Join us on Facebook: Penguin Group Librarians Den and Penguin Group (USA) Academic Marketing, follow us on twitter, penguinlibrary, and on tumblr: penguinlibrary and penguinoncampus.
---
Perseus Books is a leading publisher of non-fiction books, publishing titles under eleven distinctive imprints: Basic Books, Da Capo Press, Da Capo Lifelong, PublicAffairs, Running Press, Basic Civitas, Westview Press, Weinstein Books, Avalon Travel Publishing, Seal Press, and Nation Books. The titles published by Perseus Books encompass a broad range of subjects, including contemporary affairs, biography and autobiography, history, business and economics, psychology, travel, health, political and social science, science, social criticism, and the performing arts.

Library blog- http://www.dailypretzel.com
---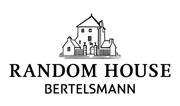 The Random House Library Marketing Team is your resource for discovering the most in-demand titles for your patrons each season. For breaking publicity news, new Book Trailers, eGalley information, fun library facts, and more, visit their blog: www.RandomHouseLibrary.com and connect with /RHLibrary on Facebook, Twitter, Scribd, YouTube, and Pinterest. Random House, Inc. is home to more than 50 Nobel Prize laureates, over 100 Pulitzer Prize winners, and many of the most widely read authors of our time.
---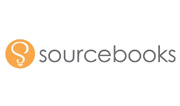 Sourcebooks is creating the next evolution of a book publishing company. We're committed to innovative publishing, to exploring every platform, and creating new models. Sourcebooks is home to more than 90 book-loving employees who are dedicated to finding new ways to connect with authors, readers, and ideas. We publish over 300 titles each year, including fantastic children's and young adult lines, and are honored to have 40 New York Times and USA Today bestsellers. Sourcebooks is proud to be one of the largest woman-owned book publishers in the country. Visit www.sourcebooks.com for more information, and check out the Sourcebooks blog.
---
Thorndike Press is the home of Large Print books. For over 30 years Thorndike Press has been offering the largest collection of titles in a Large Print format. With a selection of thousands of award-winning, bestselling, popular and classic fiction and nonfiction titles to choose from, you're sure to find the perfect read. Don't forget that many Large Print publications are available at the same time as the regular edition!
Discover what you can add to your collection today – visit us at http://thorndike.gale.com/ or contact us at 800.223.1244, Ext. 4
---
Celebrating our 90th anniversary in 2013, W. W. Norton & Company, the oldest and largest publishing house owned wholly by its employees, strives to carry out the imperative of its founder to "publish books not for a single season, but for the years" in fiction, nonfiction, poetry, college textbooks, cookbooks, art books and professional books. Liveright Publishing Corporation, an imprint of Norton that was re-launched in Spring 2012, continues a tradition of high standards and progressive literary sensibilities in both nonfiction and fiction.